The first fully automated landings of the Fire Scout unmanned aerial vehicle (UAV) aboard a moving ship took place Jan. 16 and 17, according to Northrop Grumman.
Two RQ-8A Fire Scouts flying from Naval Air Station Patuxent, Md., carried out nine landings and takeoffs from the amphibious transport dock Nashville while the ship was steaming in the lower Chesapeake Bay.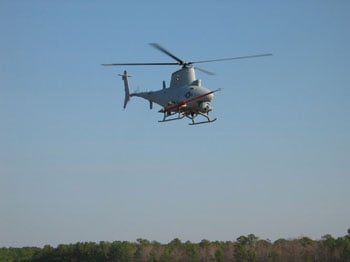 Fire Scout MQ-8B UAV makes its first flight in St Inigoes, Maryland.